Skraćena veza: https://pedja.supurovic.net/veza/7468
I did my first World Castle Award activation. Although it is mid February, weather forecast was sunny and warm for today, so I planned to go outdoors. As I live very near WCA YU-00023 (Stari grad, Užice) I decided to pack up my gears and walk to the old fortress and make an activation. I was accompanied by a non-ham friend.
As I am preparing for portable operations, this was nice opportunity to check how my equipment behave.
Basically, it is YAESU FT-857 with portable three band linked dipole (80, 40 and 20m), one LiIon 14.4V 5Ah NL202HD battery and another sealed lead acid 12V 7Ah battery. As NL202HD produces to high voltage (over 16V) when charged I also prepared small 12 Amp chopper voltage converter for voltage reduction, and my main goal was to check out how it works in real life.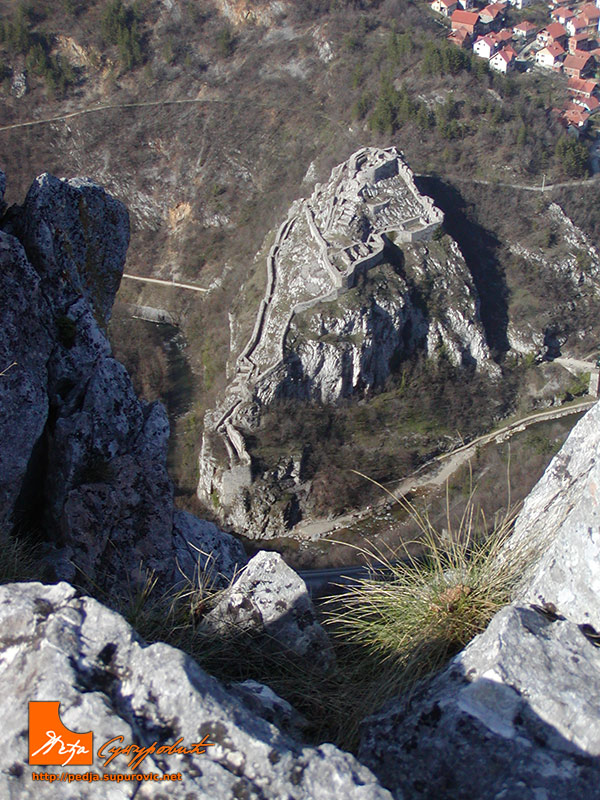 To make it short it ended up pretty well. Chopper produced quite stable voltage and coped nicely with FT-857D putting 25 watts  of power into dipole. Although NL202HD was charged to 75%, it also acted well, running about two hours before emptied. It died up in middle of QSO but sealed lead acid battery jumped in and switch was very quick as I use Anderson Power Pole connectors.
I did 83 QSOs in two hours and half, which was pretty nice result. At first it started slow as I did not announce activation on Internet sites, but as soon as people discovered me it started heating up. I had few pile-ups which I had to cope with as I used only paper and pen for logging, but it was joy anyways. I recognized others enjoying too as they got new WCA location in their logs.
Power of 25 Watts and my dipole acted pretty good. Antenna was not in the best position. It was attached on top of the fortress tower at one end, and then left to slope down with other end attached to the ground. It ended up with some SWR which I had to live with. It was positioned on south wall of the tower, as that was most appropriate place to set up my rig.
I ended up with numerous 59+10dB and even +20 db reports, mostly from Germany, Poland, Ukraine and Russia. I also gave pretty good reports to number of stations. It was nice surprise to hear some mobile and portable stations like myself and exchange good reports.
The only drawback was logging. Although paper logging is a must I was not prepared well. Next time I will have some logging form sheets to make things easier. Also, rewriting QSO information from paper to logging software did not go easy. I use Log4Om and it played lousy job on this, making things go slow and producing wrong automatic entries I had to fix manually.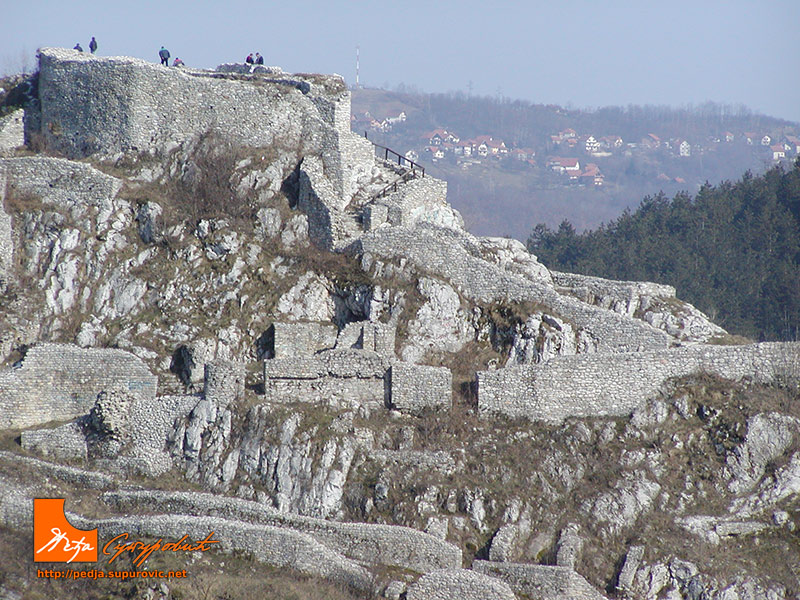 In summary, it was well spent few hours outdoors. I plan to do this again from the same location, maybe with another antenna position or some vertical antenna setup. This also encourages me to plan activations of other WCA and FF locations. SOTA is also interesting but SOTA does not cover Serbia yet.
Here is a list of stations I had QSOs with:
UX1IM, EU2MM, UR5NF, UX0UO, I5FLN, LY2MM, IN3NJB, CT1CQK, EW8EL, SP3J, UY0UY/P, CT1CQK, UA1ADZ, DL2ND, IZ3ZLG, UT0UT, SM2SUM, ON7RN, UR4UC, EA5HRM, OE3RGB, US5MLC, LY2ICM, DL1MDV, SP2MEF, DL5AWI, OK2ZNT, DB3UB/M, OM3CHR, UR4QQF, US0GR, IV3BCA, RW3YB, IW1CAB, DK1MHW, T3THJ, IK1GPG, CU3EJ, IW3HKW, LY1FM, UR4MF, US1MM, IY2UUG, YO5KLJ, UX0UW, UT5PI, UW1GR, US5LOD, SA7AUH, DL4MFR, OE3MCS/M, RA6LEP, SP7BEO, EA3BMT, UU4JIM, TA2IL, 4Z4DX, UR5ZNS, IZ2OIF, IZ2BZP, IK3SCB, RA3PCI, EB1BSV/M, DH4RJ/P, G8GBS, YL2MF, IW0HK, IK5BSC, UR5QBB, I0TVL, SP8LEP, DH1PAL, SP9RM, DF3TE, HB9O, RD5A, IK1JNP, UR3LCM, DL4YAR, IK2IQD, DC1YB, DK2AJ
Slični članci